English National Ballet's Swan Lake (c) Photography by ASH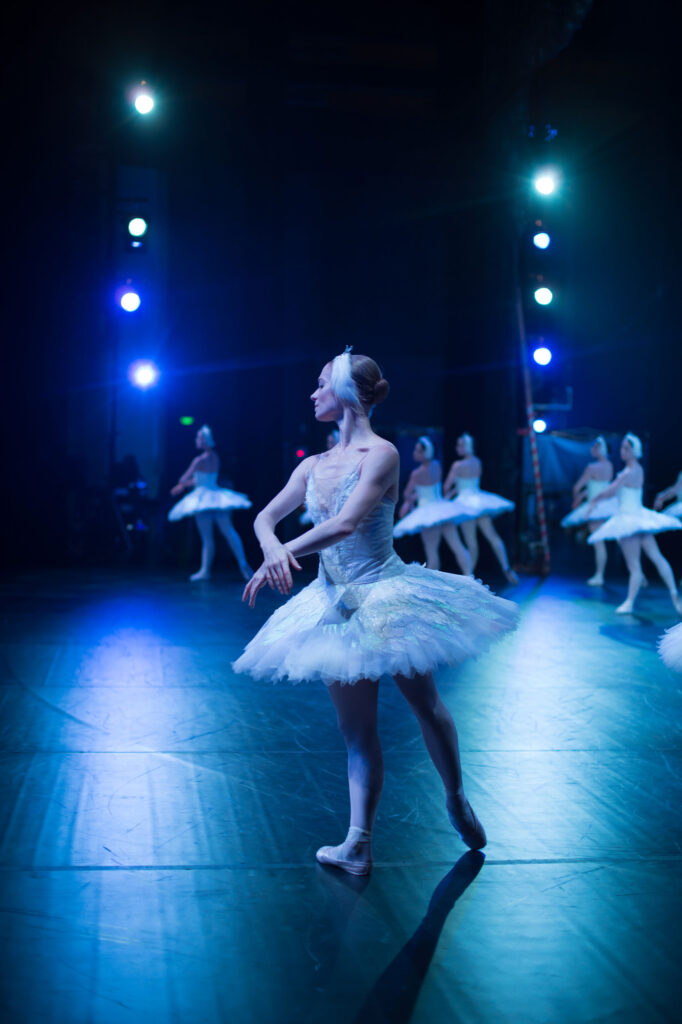 Swan Lake from the wings – Guangzhou – credit Photography by ASH
English National Ballet has a long and distinguished history. Founded in 1950 as London Festival Ballet by the great English Dancers Alicia Markova and Anton Dolin, it has played a major role in the growth and history of ballet in the UK
Today, English National Ballet is renowned for taking worldclass ballet to the widest possible audience through its national and international tour programme, offsite performances at festivals including Glastonbury and Latitude, its distinguished orchestra English National Ballet Philharmonic, and being a UK leader in creative learning and engagement practice and delivery, building innovative partnerships to deliver flagship programmes such as English National Ballet's Dance for Parkinson's. Under the artistic directorship of Tamara Rojo, English National Ballet has gained new acclaim as it introduces innovative new works to the Company's repertoire while continuing to honour and reinvigorate traditional ballet.
French Sole founder and designer Jane Winkworth, has designed a limited edition shoe in aid of the English National Ballet. The pair are a classic French Sole style, the 'Henrietta' in a fitting ballet pink glitter and stamped with English National Ballet's logo, making these a wonderful gift for ballet lovers!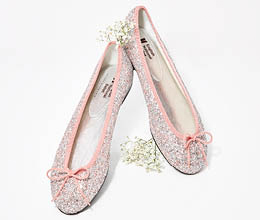 French Sole are delighted to announce the extension of their partnership with English National Ballet, entering its seventh year! The next 12 months will see French Sole and English National Ballet launch their third collaborative pair of shoes, inspired by the timeless classic Swan Lake. The partnership will also see French Sole continue to build strong relationships with dancers in the Company and host VIP events in-store and in-theatre. Stay tuned for more news on the NEW French Sole shoe!
In The Wings – credit Laurent Liotardo
VELVET BLACK SWAN WHITE SWAN EMBROIDERY HEFNER
Inspired by early 19th Century Gentlemen's Opera Shoes; a masculine trend with a decadent, luxurious feel.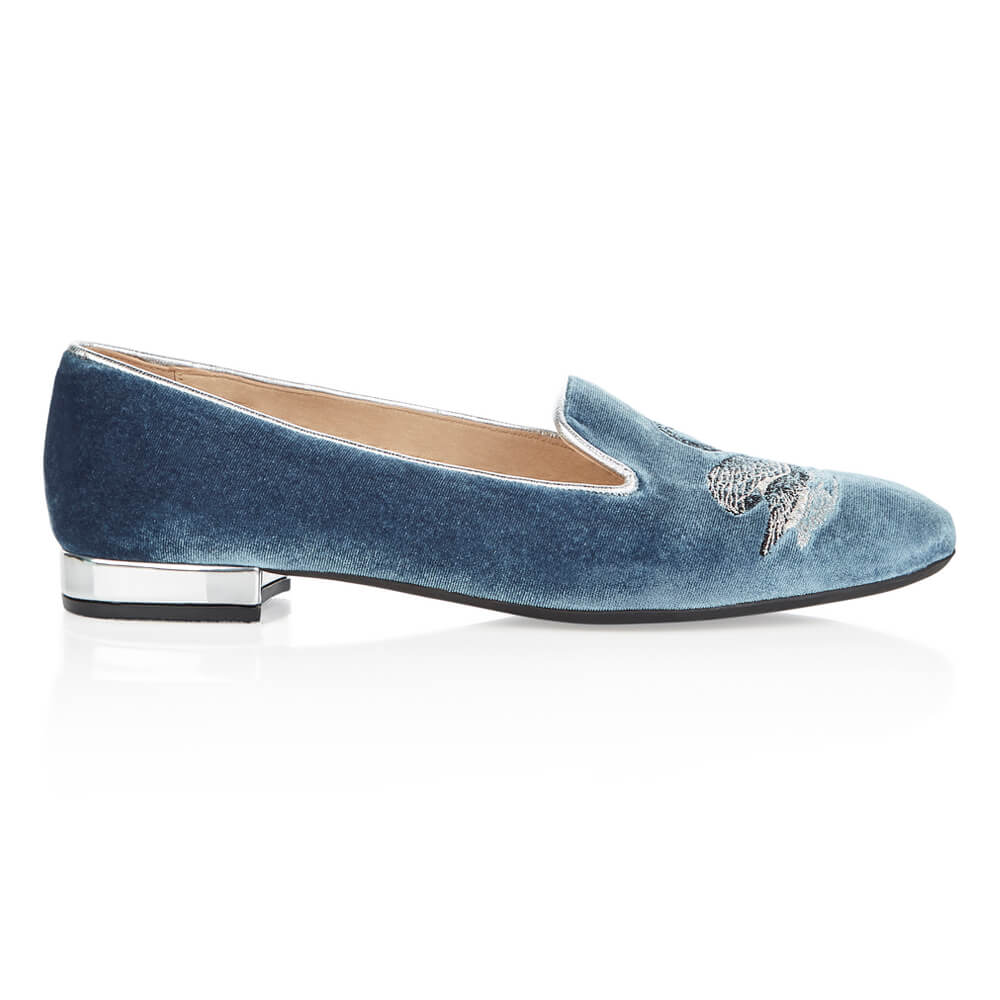 VELVET BLACK SWAN WHITE SWAN EMBROIDERY HEFNER